On 11 January 2013, at the request of the Malian government and the UN, France sent its troops into Mali as part of Operation Serval to stop the advance of jihadist groups towards southern Mali, protect the Malian state and facilitate the implementation of international decisions.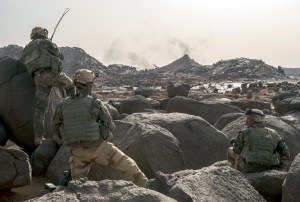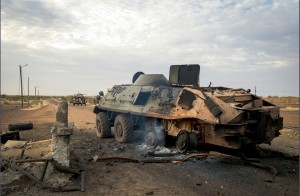 For seven months, ECPAD photographers shared the daily lives of French units engaged in supporting the Malian armed forces. They photographed French troop movements, from Bamako to the Ifoghas massif, the recovery of Gao, Timbuktu and Tessalit, visits by French and foreign governments and the involvement of various African partners alongside the French forces.
The official photographers were the only reporters following the operations due to the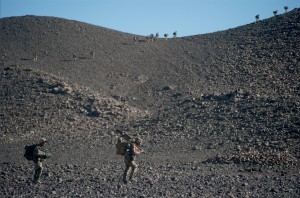 army staff's fears of journalists being taken hostage and to control communication about the military operations. Consequently, when hostilities broke out, the only images available were those of the preparations and logistics, and the journalistic world said that Serval was a war without images.
The ECPAD photographs, taken in the heart of the fighting, were only published after the first operations, which journalists had limited opportunities to follow. In the fight against terrorism, control over images — from their production to their circulation — constitutes an additional war zone, especially in the new media.