A photographer from London with franco-czech origins, Germaine Kanova enlisted on 22 November 1944 as a war correspondent with the armed forces film service (SCA) and followed the liberation operations in Alsace and then Germany.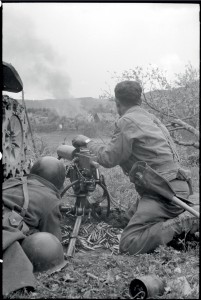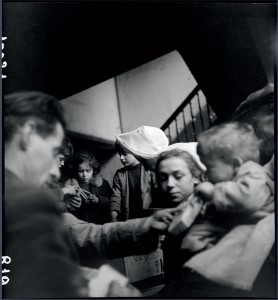 She photographed people, emphasising their dignity in a tormented environment and capturing the tired gazes of beings bruised by years of war but also the light they retained within them.
She depicted her own feelings, which were often echoed in the captions she sent to the administration with her films, such as those written after the liberation of the Vaihingen concentration camp in April 1945, an event that had a profound effect on her :
"Four to eight men are still dying every day, too weak to be moved. It is horrible, unspeakable", she wrote at the end of her report.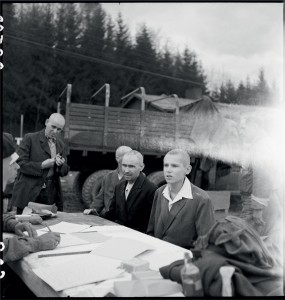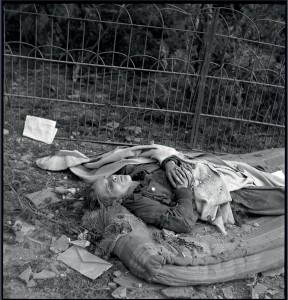 These photographs, imbued with realism and humanism, were among the very first to have touched and outraged the French public. Before leaving the SCA on 8 September 1945, she was awarded the Croix de Guerre with a bronze star for her courage:
"Took part in operations in Germany with the 2nd Battalion of Mounted Zouaves.[…] On 26 April in Futzen, she did not hesitate to join the front-line troops in a very difficult and lethal combat to complete her mission gallantly. Thanks to her courage and composure, she succeeded in obtaining a filmed record ot exceptional interest."
Photo credits : © ECPAD / Germaine Kanova