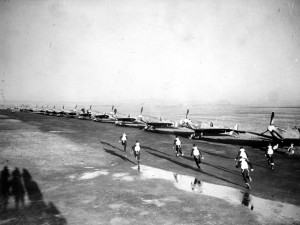 The Fighter Group 4/2 "Ile de France" operated in both fighter sweeps and anti-shipping operations. Formed in Britain in November 1941, it was attached to № 13 Group RAF, where it was organised as № 340 Squadron RAF and equipped with Spitfires.
The squadron consisted of two flights – A Flight "Paris" and B Flight "Versailles". It was engaged in its first campaign as early as April 1942 and rapidly recorded victories. It was part of the Allied air umbrella over the landing area in the Dieppe Raid – Operation Jubilee – that took place on 19 August 1942. In December 1942, the squadron exclusively concentrated on sweeps.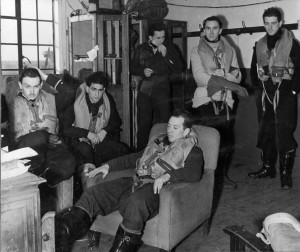 As from November 1943, following a rest of several months, its flying operations increased in view of the D-Day landings. As from March 1944, the squadron provided fighter escort, and performed low-level bombing and strafing missions, in particular against V-1 rocket launching sites and lines of communication.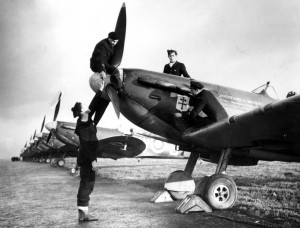 On 6 June 1944, it provided air cover during the Normandy landings and operated in Belgium and Holland prior to arriving in Germany in April 1945.
In all, during a four year period, № 340 Squadron RAF – Fighter Group 4/2 "Ile-de-France" flew 7,100 sorties, claiming 75 enemy aircrafts either destroyed or damaged. 22 Companions of the Liberation served in № 340 Squadron RAF – Fighter Group 4/2 "Ile-de-France".
Credits : © the Musée de l'Ordre de la Liberation / All rights reserved