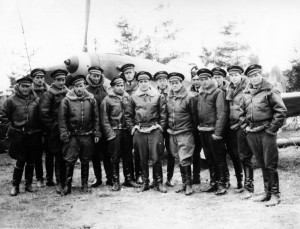 The 3rd Fighter Group Normandie (CG 3) was formed at Damascus in Syria in September 1942. In order to ensure that French servicemen serve on all fronts in the war, General de Gaulle suggested that the fighter group be sent to USSR.
In November 1942, the first pilots and mechanics arrived at the training base at Ivanovo where they were equipped with Yak-1.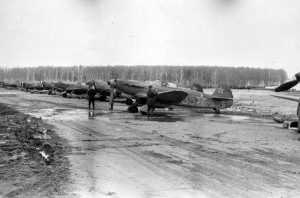 For months, pilots and mechanics trained in harsh climatic conditions before being engaged in their first campaign in 1943. They soon recorded victories as they engaged into battle above the battlefields of Kursk and Smolensk.
Following the unit's exemplary conduct in battle over the River Niemen, Joseph Stalin renamed the Regiment Normandie-Niemen.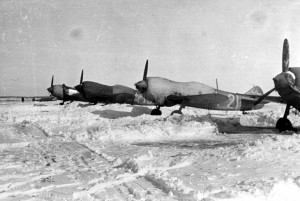 The Normandie-Niemen Regiment continued to fight alongside the Soviet Army as it pushed westward into Germany until it surrendered, in May 1945.
The Normandie-Niemen Regiment lost 42 volunteers, more than half of its pilots. 21 Companions of the Liberation served in the Normandie-Niemen Regiment.
Credits : © the Musée de l'Ordre de la Liberation / All rights reserved