Greatly affected by the harshness of the fighting during the Battle of Bir Hakeim, the Pacific Battalion and the 1st Marine Infantry Battalion, having lost their respective commanding officers, merged to form the Pacific-New Caledonia Marine Infantry Regiment (BIMP).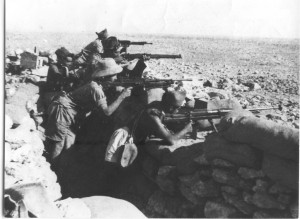 In October 1942, the BIMP participated in the decisive Second Battle of El Alamein, in Egypt. Then, it took part in the Tunisia Campaign, where it fought against the Italian-German forces until their complete surrender, in May 1943. Following a period of military training and reorganization,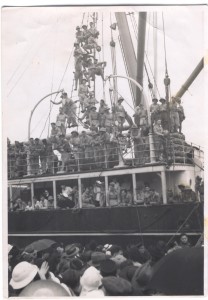 the BIMP was sent to Italy in April 1944. During the Italian Campaign, the battalion suffered heavy losses, including the death of its commanding officer, Major Magny. The battalion marched to Rome, and entered the city on 4 July 1944. In August 1944, it landed in Provence and fought bravely in Hyères and Toulon and pursued its advance through the Rhône Valley and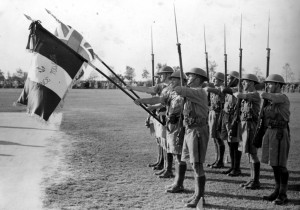 reached the city of Lyon. It took part in the campaigns of the Vosges and Alsace, ending the war in the Alps in April 1945. 72 Companions of the Liberation served in, at least, one of these three units: the Pacific Battalion, the 1st Marine Infantry Battalion and the Pacific-New Caledonia Marine Infantry Regiment.
Credits : 
© the Musée de l'Ordre de la Liberation / All rights reserved
© Jean Tranape