№1 French Fighter Squadron – "Escadrille Française de Chasse n°1" (EFC1) was formed in Tobruk, Libya, on 9 April 1941. Its pilots were amongst the first to join the Free French Forces.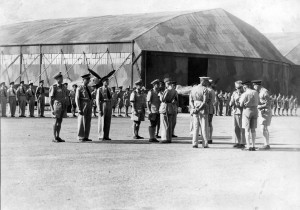 During the hellish battle of besieged Tobruk , this squadron was attached to № 73 Squadron RAF, and operated as an independent Flight as "C Flight", where it played a prominent role in the town's defence from April 9 to April 25, engaging a force that outnumbered them ten to one.
The squadron flew 80 sorties, claiming 12 enemy aircrafts. Following the retreat by the Allied forces, the squadron was assigned to low-level bombing and convoy protection missions.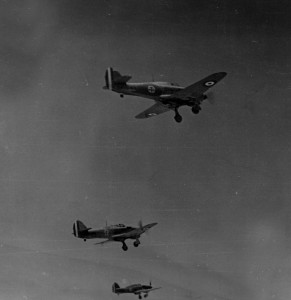 On 21 June 1941, the squadron was awarded the Cross of the Liberation, the first military unit to be honoured with this prestigious decoration.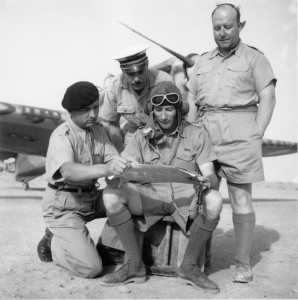 On 28 August, the squadron was relocated to Lebanon where it was dissolved and replaced, in early September, by Fighter Group 3/2 "Alsace", formed in the Bekaa Valley.
9 Companions of the Liberation served in №1 French Fighter Squadron –"Escadrille Française de Chasse n°1″.
Crédits photos : © musée de l'ordre de la Libération / DR