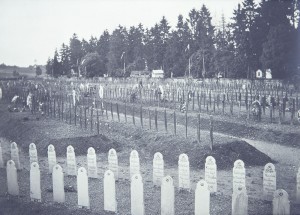 Some 163,000 French soldiers and 143,000 German soldiers were killed during the ten-month of intense combats that took place in Verdun.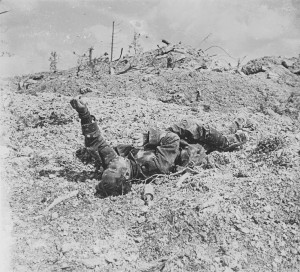 However, the Battle of Verdun was not any deadlier than other battles that took place during this first industrial war. It is French National Remembrance that made Verdun the National Symbol of the Horrors of War and the terrible carnage of the Great War. This can be explained by the enormous extent of human losses concentrated on such a small area. Another explaination lies in the duration of the Battle and the configuration of a battlefield that was incessantly under heavy artillery fire and where all was doomed to destruction, including temporary graves.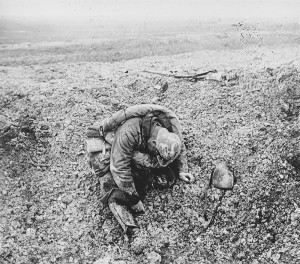 All these factors played a major part in the life of the soldier condemned to live amongst the corpses of his friends or enemies. All the accounts of WWI veterans testify to the fact that life in the trenches meant living amongst dislocated bodies in decomposition, some of them ending up as elements of trenches or parapet that provided a precarious shelter to the survivors. This mass destruction was even omnipresent in the air. The suffocating smell of the front lines coming from mixed odours of gas and putrefying bodies permeated the air for miles around.