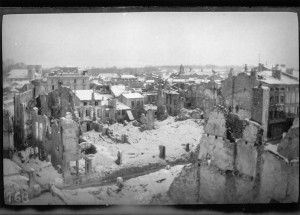 The first large-calibre projectiles that were fired on the city of Verdun on 21 February 1916, the first day of the Battle, caused untold damages. Two days later, all the remaining civilians were evacuated from Verdun at the request of French GHQ.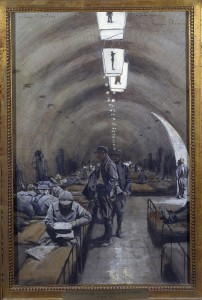 At the end of June, at the height of the German offensive, French General Staff prepared for street-to-street and house-to-house fighting. Constantly under heavy enemy shellfire, the city of Verdun became both a Martyred City and a Besieged Fortress. Yet, ironically, the city was looked upon a haven of peace for French troops billeted there prior to being sent to or returning from the front lines.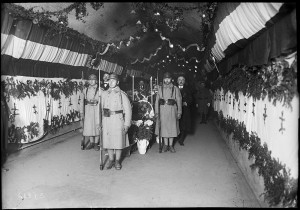 The city owed its key role in the defence of the sector to its citadel but more particularly to the 4 kilometres (2.4 miles) of tunnels dug between 1886 and 1893 under 16 meters (52 feet) of rock. The citadel transformed itself into a subterranean city, a safe refuge from German artillery bombardment, fully equipped with immense dormitories for the troops, offices, depots, a bakery, an infirmary, a switchboard and a telegraph service. It was in the symbolic site of the Citadel that President Poincaré bestowed the Legion of Honour upon the heroic city of Verdun during his visit on 13 September 1916 and, a few years later, where the selection for the Unknown French Soldier took place on 10 November 1920.