In January 1954, Pierre Ferrari followed the fighting between the 3rd vietnamese parachute battalion (BPVN) and the Viet Minh independence forces in the Ban Hine Siu sector of Laos. In the heat of the action, as the parachute battalion suffered heavy losses, he produced images that make no attempt to sidestep the violence, injuries or death.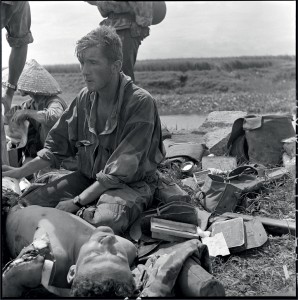 A former Second World War soldier present in French Indochina since 1952, taking photographs for the Press Information Service (SPI), Pierre Ferrari always wanted to get as close to his subjects as possible, such as when he photographed the distress of a military doctor or a Vietnamese soldier carrying a machine gun in the fighting of Ban Hine Siu.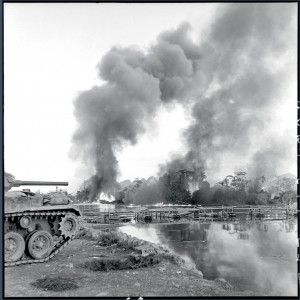 This approach to his work — which later inspired many press photographers, including Henri Huet in the Vietnam war — was made more difficult by his heavy equipment (a Rolleiflex 6×6), ill-suited to such subjects. The military status of the photographer, like his past as a soldier, probably made it easier for him to fit in with the men.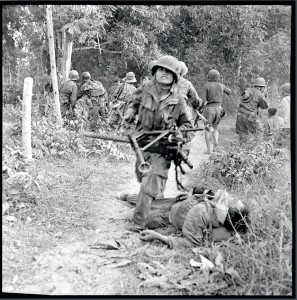 His camaraderie with the five soldiers during Operation Camélia seems clear. This group photo could be a more general portrait of the French army in Indochina. The origins of the soldiers shown — overseas, Vietnamese, mainland France and Moroccan — are a faithful reflection of the diversity of the French Far East Expeditionary Force (CEFEO) between 1946 and 1954.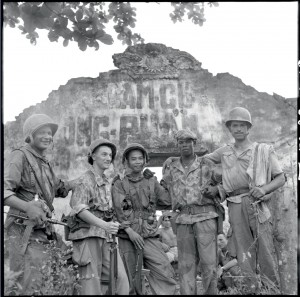 Crédits photos : © ECPAD / Pierre Ferrari