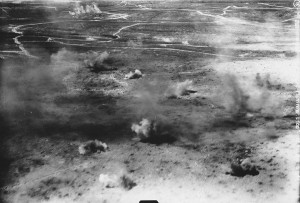 The fierce resistance of the French troops during the offensive launched on the right bank of the Meuse by the Germans on 21 February 1916, bogged down a battle where artillery ended up playing a key role.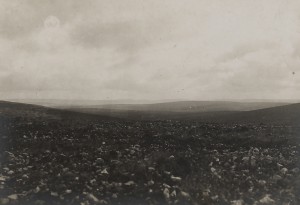 On the left bank of the Meuse, heavy French artillery that was able to bring enfilade fire from Fort Bois Bourrus, Fort Marre and Fort Vacherauville on the Douaumont sector remained the main obstacle to German advance.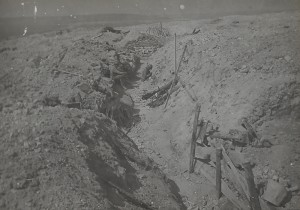 In order to stop incessant French artillery-fire harassment, German General Staff decided to extend the battle to the left bank of the Meuse, thus engaging in a simultaneous and coordinated attack on both banks of the Meuse, a tactical move that it had been initially rejected. On 6 March, following an artillery preparation that lasted two days, the German troops stormed the Béthincourt-Forge line. The main aim of the German attack on the left bank was a hill called Le Mort-Homme, a look-out for the French that was valuable for artillery observers, and a nearby hill called Hill 304 since it provided effective flanking fire for Le Mort-Homme. For weeks the bitter and deadly fighting that went on for the control over the heights literary became a «battle within the battle» where bombardments, attacks, counterattacks and ferocious hand-to-hand fighting escalated to a level of violence and killing rarely seen to reach the very paroxysm of suffering that could be imposed upon the soldiers.
Following extremely hard combats, the disengagement of these two positions finally took place in 1917.