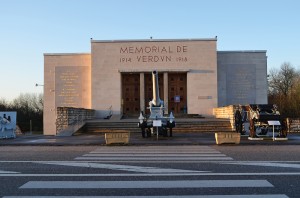 The Verdun Memorial emerged from a common vision of the veterans of Verdun who wished to build a «Temple of Remembrance» on the battlefield.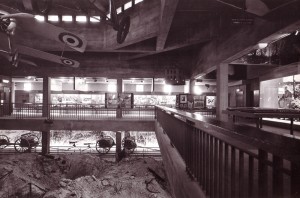 The inscription for the Memorial's entrance is from French writer and WWI veteran Maurice Genevoix. It summarizes the rationale for this Memorial :
«This Memorial was built by the survivors of Verdun in memory of their comrades who fell in battle, so that those who come to reflect and meditate at the site of their sacrifice understand the Ideal and Faith that inspired and sustained them».
The project was led by the National Committed for the Memory of Verdun, chaired by Maurice Genevoix. A national campaign was set up to raise the funds for the construction of the Memorial, its selected location was the former train station of Fleury-devant-Douaumont, a small French village situated on the front line that was the scene of hard fighting during Spring 1916, captured and recaptured by the Germans and the French sixteen times.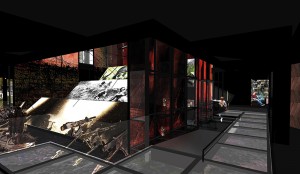 The Memorial, also a military museum that embodies the motto «They Shall Not Pass», was inaugurated on 17 September 1967. Post WWII France was a time when the Souvenir of Verdun was gradually fading. It was also a time when WWI veterans started realising that they were slowly disappearing. The comprehensive modernisation of the museum is nearing completion. The new design aims to present the Franco-German Battle intended and presented as such. The project also acknowledges that the founding fathers have all passed away and that Verdun has not only become a Symbol of the Great War but also the Symbol of Franco-German Reconciliation.