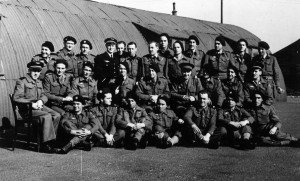 In 1940, upon his arrival in Britain, Captain George Bergé formed the 1st Air Infantry Company, an airborne commando unit. During the summer of 1941, some members of the company joined the French Central Bureau of Intelligence and Operations, the BCRA, while other Free French paratroopers were transferred to the Levant and formed the French Squadron attached to the British Army's Special Air Service (SAS).
During the summer of 1942 to early 1943,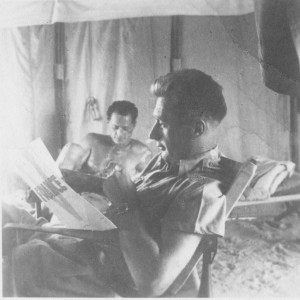 the French Squadron played a significant part in operations behind German lines and distinguished itself in a series of raid on German airfields of the eastern coastal region of Libya known as Cyrenaica, on Heraklion in Crete, and took part in the Tunisia Campaign. Relocated in Britain, the French Squadron became the 4th Free French Air Infantry Battalion and took an active part in the preparation of the Normandy landings.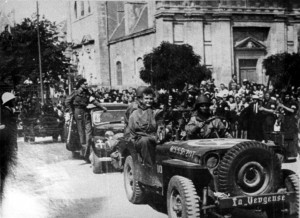 The first Free French paratroopers SAS jumped into Brittany overnight between 5 June and 6 June 1944. In July, it became the 2nd Parachute Chasseurs Regiment (2e RCP) and continued to operate behind enemy lines on French soil until September 1944. At the end of 1944, the regiment fought in the Ardennes and in Holland in April 1945.
Among the 30 parachutists awarded the honour of Companion of the Liberation, 15 served in the 2nd Parachute Chasseurs Regiment.
Credits : © the Musée de l'Ordre de la Liberation / All rights reserved